No, unfortunately, that's not what it stands for.  HACCP (pronounced has-sip) stands for Hazard Analysis and Critical Control Points.  A HACCP plan is a food safety management system that must be created by food producers to ensure that all food items are safe for consumers.  A company's HACCP plan must cover procedures at all points of food production to guarantee the safe handling of the food.  For City Seeds this includes: receiving, storing, cooking, cooling, cold handling, shipping, and serving, as well as standard operating procedures, employee training, record keeping, and one HUGE headache for me.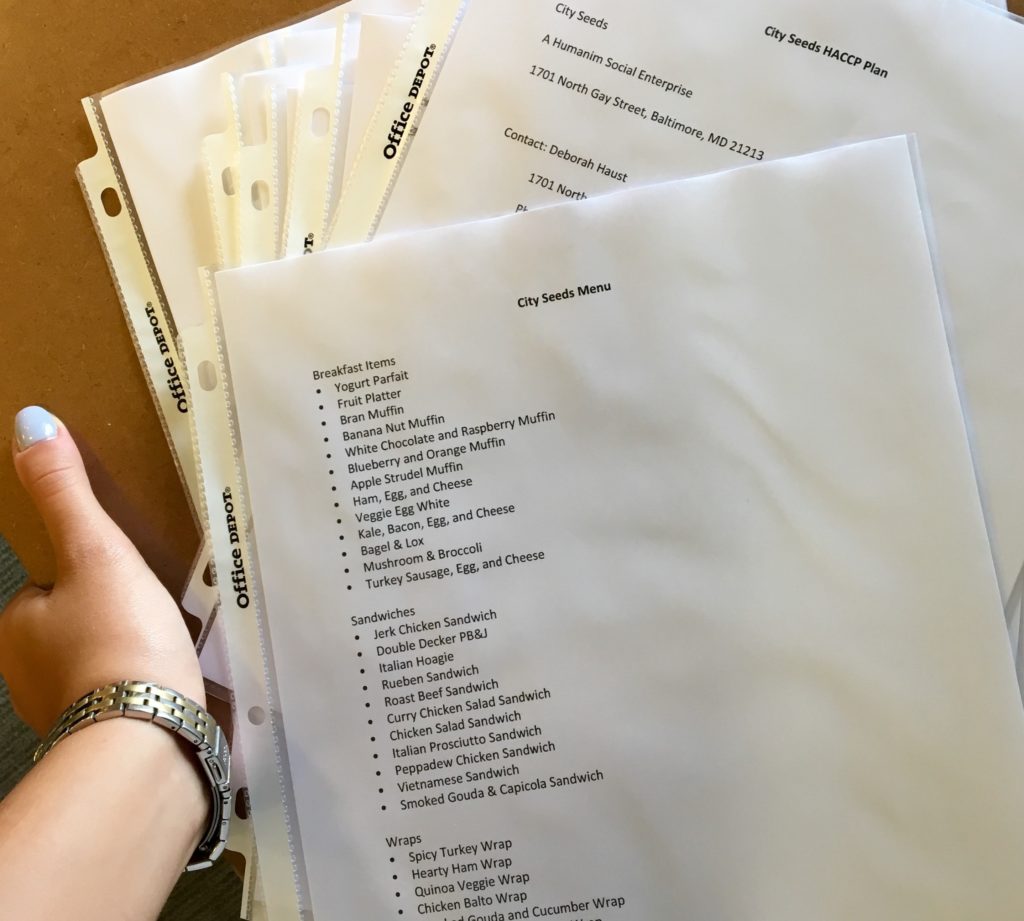 City Seeds outsourced the initial draft of our HACCP plan to a company in Lutherville, MD.  They had resources and experience that temporarily took a large weight off our shoulders.  But our plan didn't grow as we did.  So it was back to the drawing board, needing to update the HACCP plan with all new menu items, suppliers, procedures, and sourced ingredients which had increased from about 70 to over 300!
I was happy to take on this project; it was something I had never done before but learned about in ServSafe training courses.  My endorphin levels decreased dramatically when I found out that we only had a PDF version of our original HACCP plan and were not able to get a word processing copy!  It was 27 pages long.  Eventually, using our initial HACCP plan along with online resources, such as the FDA's website, I was able to piece together an updated plan.
For other startup food businesses out there – give HACCP writing some thought.  There are plenty of resources available for your company to use; some are free and some are probably ripping you off.  Whatever you choose, make sure that you are easily able to go back and edit your original plan.  Our biggest mistake in this respect was thinking we'd only be selling sandwiches and salads forever.  We overlooked the fact that the company we paid to make this plan would only provide us with a version we couldn't add to or adjust as necessary.  Lastly, follow your plan and keep your customers' safety first!
Yours in Food Safety,
Melanie