Today is Food Day and this year its focusing on Greening your Diet.
Greening your diet doesn't just mean eating more greens, it means being aware of how food arrives to your plate and all of the steps it takes to complete the food cycle. Bringing our awareness to our food sources provides us with a deeper appreciation for the planet, the people, and the animals, vegetables, fruits and whole grains that provide us with the sustained energy we need to thrive. From seed to soil, food nourishes our bodies, minds, and communities, while giving us pause to reflect on how we care for the planet. Each meal is an opportunity to connect with our local communities and the ecological environment that supports us.
Kelly McGlinchey and Flora McKay of Butter Beans Kitchen, 2016
To join our nation in celebrating Food Day, we give you a taste of Fall by sharing our new favorite recipe. The Pumpkin Pie Smoothie recipe was created by our consulting Executive Chef, Cyrus Keefer. But instead of just following the recipe step by step, do what Kelly and Flora recommend. Really consider each item: where does it come from, are there more sustainable options, what can you find at the local farmers market?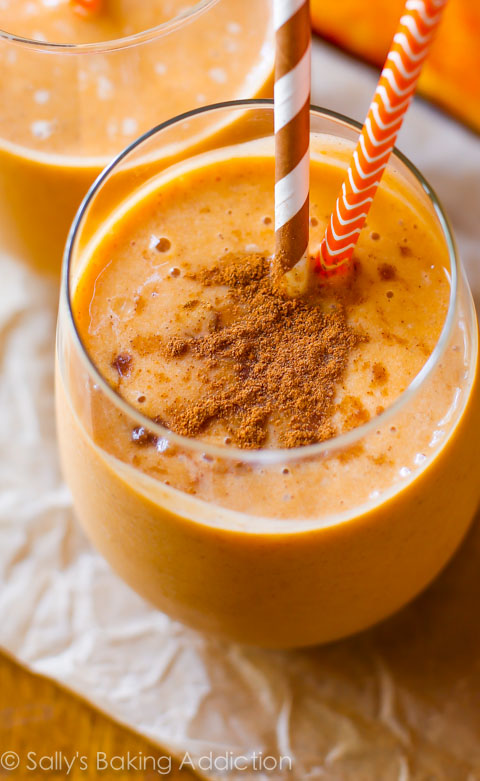 Pumpkin Pie Smoothie
INGREDIENTS:
1 cup rice dream
¾ cup canned or pureed pumpkin (local is best!)
1 tsp. vanilla bean puree
1 tsp. cinnamon
1 Tbsp. ginger simple syrup using stevia
1 Tbsp. chia seeds
¼ cup crushed vegan graham crackers
¼ cup pecans
2 frozen bananas (peeled and cut into thirds)
1 cup ice cubes
whipped coconut cream for the topping
Recipe for Coconut Whipped Cream
1 can coconut milk/ remove the liquid and reserve
use the thick cream from the coconut
add 1 tsp local honey, 1 tsp vanilla bean puree and whip with mixer.
Enjoy!